Day 1: Massachusetts to Ohio
Day 2: Ohio to Iowa
Day 3: Iowa to Colorado
And we're off! The next time I write I'll be reporting live from Denver.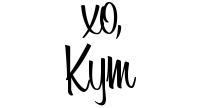 follow me on: bloglovin' // twitter // facebook // instagram // pinterest
//////////////////////////////
My name is Missy and I am in my 7th year of being a school teacher. This means my "normal" day is pretty hectic! I spend my days imparting great wisdom to the future politicians, actors, teachers, doctors etc. I teach everything from maths to basketball to music – basically anything and everything. I love my job and seeing children learn and discover new things. There's nothing better than when a group of children really get into a topic and it grabs their attention. In my job I am in charge of co-ordinating sports across the school and liaising with the local sports academy. I love the competition and drive which it instils with kids and also teaching the children how to take care of their bodies and grow into strong, skilled adults. That being said, I love my job and the "normal" crazy days I have. As much as I love my job, it has its moments – in fact many moments! The pressures of targets and paperwork weigh so heavily on my shoulders sometimes that I wonder what teaching is all about these days.
In January 2011 I stumbled across a New Year's list reflecting on 2010. I liked it so much I decided to do it too and thought why not blog it. I soon immersed myself into the world of blogging and in fact, Kym's blog was one of the first blogs I read daily – I still remember the 'Around the World' blog hops! I loved the network which I was a part of. Sharing stories and our lives with strangers and giving (and receiving) support when I needed it. When blogging I feel like I can share my thoughts and not be judged – something which I struggle with in "real-life". Through blogging I have also made a number of good friends and I am still making links with many people and it's nice to see friendships grow past just reading each other's blogs. It gives me a sense of myself and above all I enjoy it.
You may be wondering what else is there to know about me? Well I like to travel. I have been to many places and
in October I am heading to one of my favourite places in the world – New York City
! I have been to the city many times now and I feel so at home when I visit. As soon as I get into the cab and see the approaching skyline I smile and relax. This year's visit is a girlie trip. I have had a tough, tough year and this break is something which needs to be for me. My best friend and I are planning cocktails, cupcakes and wandering around the city in the fall. One of my favourite places in NYC is the Empire State Building. That for me was what made me fall in love with the city, gazing out onto the vast, overgrown concrete jungle with a beautiful green park right in the middle. It is an amazing city with such an atmosphere and is also
home to my NYC Rangers
!
/////////////////////////
Posts You'll Love:
Connect with Missy: