Paying for a gym membership is easy, but it's even easier to come up with 152 reasons why you can't go to the gym each day. (Not that I'm speaking from personal experience or anything..........)
I've been working out from home for the past year and a half, and because of the quality of the sites that I've found, I can't see myself ever paying for a gym membership ever again.
I love the convenience of working out from home, as well as being in control of what classes I can take and when. While I have a yoga mat, exercise ball, weights, and a resistance band, most of my favorite fitness routines only use body weight and require no equipment at all!
Check out my favorite free workout sites below:
1. BodyRock TV
BodyRock TV
is updated several times a week with high quality, heart pumping fitness routines, and it also has an extensive database of over 600 videos that you can access at any time, free of charge.
DoYogaWithMe
is my favorite free yoga resource - it offers hundreds of different yoga classes, class lengths, poses, breathing techniques and audio meditations that you can practice all from the comfort of your own home.
Fitness Blender
is my absolute favorite site - you can search for different home workouts including strength training, HIIT, Kettlebell, cardio, yoga, barre, pilates, etc., and you can refine your search by difficulty level, the equipment you have, how many minutes you have to workout, your targeted body focus, or estimated calories burned.
Tone It Up
is a motivational online community that's led by two best friends, Karena and Katrina. They upload new workout videos every Tuesday, and they post other check-in's throughout the week on
their Facebook page
. While they do charge $150 for their nutrition plan - their community, videos, and emails are all free of charge. I love the energy and passion that these girls possess for living a healthy lifestyle.
Do you have a favorite workout site that's not listed above?
Share it in a comment below!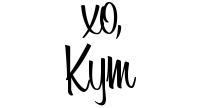 follow me on: bloglovin' // twitter // facebook // instagram // pinterest