I can honestly say, for the first time in a long time, that I'm exactly where I'm supposed to be. TJ, Brutus and I are quickly feeling settled and acclimated in our new home, we can soon start to develop some semblance of a routine once this training camp is over, and we're really looking forward to exploring Denver and all that it has to offer us this year.
Much of the remainder of October and into November is going to look like this, and I can't wait to document it all here:
/////////////////////////
I'm excited to finally introduce you to some of the girls who are hanging out on my sidebar this month. They are located all throughout the world, and I think it's so neat to read what is on ten different people's Fall To Do lists. Enjoy and make sure you stop by their blogs to say hello!
HANNAH
What's on your fall to-do list? This year, I want to go to the pumpkin patch for the first time in a long time, I want to go apple picking, I want to bake anything and everything with pumpkin, I want to watch football, and of course wear scarves, sweaters, and boots! Fall is the best.
/////////////////////////
ERIN
What's on your fall to-do list? Well my main to-do list item has already been checked off and that was to purchase a new pair of boots. Nothing makes my heart (or feet) happier than when the weather finally decides to take a chill pill so that I can slide a pair of cognac boots on for the first time. Hello heaven.
/////////////////////////
AMBER



What's on your fall to-do list? Apple picking (at a local orchard), running our town's winery half marathon, and finding a Halloween party to attend (since we've become grown-ups these are hard to find!). I'm also cooking my family's Thanksgiving dinner which means some Kitchen Olympics are also on the list!




/////////////////////////
NICOLE
What's on your fall to-do list? My Fall To-Do list is a chapter book that I don't even know how to begin. So bring on the boots, the scarves, the apple cider, pumpkin EVERYTHING, and football… because I want it all!
/////////////////////////
SARA
What's on your fall to-do list?
Haunted houses, pumpkin patches, corn mazes, and visiting the
Red Apple Barn
again. I'm also looking forward to hopefully making a trip up to Lexington, KY to visit some family and the drive at this time of year is absolutely gorgeous.
/////////////////////////
JESSA
What's on your fall to-do list? Go for a hayride, pumpkin patch, and have a bonfire with friends.
/////////////////////////
RENEE
What's on your fall to-do list? I've never carved a pumpkin before (I know!!) so I'm not going to let another year go by without doing that. Oh, and every fall the boy decides to break out this hideous plaid jacket that's meant to be worn in the woods, but he loves to wear it all the time, so another goal of mine is to somehow make it magically disappear so I don't have to see it again next year! I'm kidding. Maybe!


/////////////////////////
MAR



What's on your fall to-do list? Take a hike to enjoy and photograph the fall colors, carve a pumpkin, bake lots of pumpkin-y treats and enjoy some family time.




/////////////////////////
CHRISTINA

What's on your fall to-do list? Right now, my main to-do is to revamp my photography portfolio site and to try to make it out to one of the two area state parks on my list to enjoy & photography some fall foliage. I also want to improve my night photography skills when we have a new moon (aka the moon's not visible). Hoping to run most of the upcoming Turkey Trot pain-free (pesky calf muscles giving me grief). Starting on the homemade presents I want to make for those on my Christmas list & finishing editing my travel photos from earlier this year so I can design & order my Christmas cards is kinda important due to limited free time as well!



/////////////////////////
MISSY
What's on your fall to-do list? There will be walks a plenty I hope to see all the beautiful colours. My fall also includes a trip to NYC which I cannot wait for – Central Park Fall! I am sure it will be stunning.
/////////////////////////
KATIE



What's on your fall to-do list? Visiting a pumpkin patch (or two) for the first time with my husband and our son (my hubby has always been deployed during the holidays and our baby was too young last year to appreciate the great big pumpkins and hay rides! :) I'm also excited to try lots of new recipes this Fall now that my husband is home and I am feeling great out of the 1st trimester of this pregnancy!




/////////////////////////
What's on YOUR fall to-do list?
PS - Do you want to be featured here next month? Check out my current ad rates.
Have a great weekend!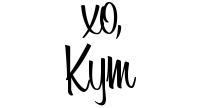 follow me on: bloglovin' // twitter // facebook // instagram // pinterest