Somewhere while we were in the middle of Nebraska, we decided to take a much needed pit-stop to stretch our legs. I opened the car door and was smacked right in the face with brutally cold wind. Our car said that it was 44F but I think that it was lying ... and I also think that my body went into a five second shock after leaving 85F temperatures in Massachusetts.
That's the wind blowing my hood!!
PS, If you actually do your hair and makeup while driving cross country, we probably wouldn't be friends in real life.
My thoughts immediately went to wishing that I could have a hot bowl of soup to warm my bones, however all that we had in the car was beef jerky, chocolate, Pringles, and protein bars. Woof.
I expected the weather to be just as freezing here in Denver, however I've been wearing tee shirts the past couple of days, and I've actually been breaking a sweat while outside. I should probably bite my tongue because I know that below freezing temperatures and lots of snow are on their way ... but I'd actually LOVE some fall weather to finally roll around so that I can turn on the stove and simmer up the following recipes:
Questions:
Where are you from? Does it "feel" like Fall there? What's the temperature?
Do you have a favorite savory soup recipe to share? I'd love to try it ... leave it in a comment below!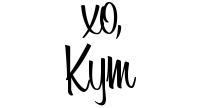 follow me on: bloglovin' // twitter // facebook // instagram // pinterest