Just kidding. But apparently there should be.
Fox prints, sweaters, accessories and that annoying Fox song are everywhere. In case you didn't know, Foxes continue to be very "in" this season. And I don't make these things up, Belle from Capital Hill Style agrees that Foxes are very trendy right now - and she's like a professional fashionista, so what she says goes.
As much as I adore or think everything above is super cute ... I feel so weird wearing something with a fox on it. I feel like it screams "HI, DID YOU KNOW THAT MY LAST NAME IS FOX?! BECAUSE IT IS. YEP, YEP, IT MOST CERTAINLY IS, SEE, MY SHIRT SAYS SO!"
Obviously I'm crazy.
I have a couple of small rings, a tank top that I work out in, and a Fall-ish scarf with a fox on it from my bestie, but anything other than that is out of my comfort zone. Am I being silly?
Are you into this whole Fox trend?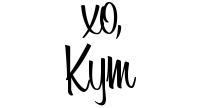 follow me on: bloglovin' // twitter // facebook // instagram // pinterest