What would you say if I told you that an English Bulldog painted those beautiful pieces of abstract art up above?
Wait, scratch that ... a one eyed English Bulldog painted those pieces above.
It's true. Meet Piper:
Piper is a rescue pup, who besides only having one eye, also suffers from terrible hip dysplasia and arthritis, which leaves her unable to walk more than a block. Her mom, Jessica, is a talented artist who spends most of her days inside her art studio, and who lovingly refers to Piper as "handicapable."
One day, after watching Piper wobble day after day into the art studio each time that she heard a paint can shake or a paper rustle, Jessica decided to put a paintbrush in Piper's mouth to see what would happen. The rest is history.
Isn't she the sweetest or what? Obviously there are a few similarities between Piper and that tubby bulldog Brutus of mine, which probably helps to make my heart go all pitter-patter over her ... but if she doesn't make your heart swell just a little bit, then I don't know what will!
I personally think that Piper and Brutus are a match made in heaven, don't you? ;)
Because I instantly fell in love with Piper and her beautiful talent, I am thrilled to be offering one lucky Travel Babbles reader the chance to win their choice of
one of Piper's art prints
. This giveaway is open Internationally, and it will close on November 1st.
Goodluck - and remember that life is short, so play with your little furball for an extra five minutes each day this weekend. xo
a Rafflecopter giveaway
P.S.
Do you want to get in on next months "What I'm Loving Lately" giveaway?
There are a few more ad spots available for November -
check them out here
!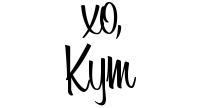 follow me on: bloglovin' // twitter // facebook // instagram // pinterest