The response to this post has been overwhelming. So many personal, intimate, sad emails keep trickling in about life and loss and hope and well ... the "what if's" that many people keep tucked away that secretly pull on their heart strings every now and then.
So be kind.
"What" and "If" are two words as nonthreatening as words come. But put them together side-by-side and they have the power to haunt you for the rest of your life. - Letters to Juliet
But ...
What if you woke up each morning with a grateful heart?
What if you took just sixty seconds during the day to be thankful for all that you have?
What if you focused on what holds you together instead of what breaks you apart?
I think that one's whole world might turn around, that's what.
*************
Tonight is the official start to hockey season - so we have a weekend filled with hockey games and beer, and Sunday afternoon we're looking forward to check marking something else off our Denver To-Do list.
Have a good weekend, friends!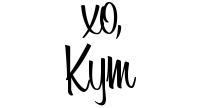 *************
Today I'd like to introduce you to someone who is quickly becoming a good friend of mine, Miss Hannah, who writes the blog
Hannah, Here!
Hannah also lives in the Denver area, and she very well might be taking my blate virginity in a couple of weeks when we meet for a blogger brunch at what she's claiming is the best place to go in all of Colorado!
I look forward to meeting Hannah in the flesh, provided that she's really not a hairy 57 year old dude (the internet can be a creepy place you know), and documenting our adventures together while I'm here. For now, read below to get acquainted with one of the girls that you'll be seeing more of in the months to come :)
Tell us a little bit about yourself:
My name is Hannah and I've lived in Colorado most of my life. Sometimes I can't imagine living anywhere else, mostly because I wouldn't know which way is west. I love college football, baking, and movies. Fall is my favorite time of the year. I'm also a foster mom for the local humane society and I currently have three little kittens: Lady, Summer, and Nymeria.
Why did you start blogging? I started blogging while I took some time off at CU. I was in a major transition phase in my life and wanted to track my progress and growth, even if it was just for myself. Shortly after I started blogging, I accepted a position at Walt Disney World in Florida and I used my blog to keep my friends and family back home updated with my journey working for The Mouse. In the three and a half years I've been blogging, my blog has changed and grown a lot (including a recent name change), but I couldn't be more happy with it now.
What are your favorite topics to blog about?
I like blogging about life in general. Sometimes I feel like my life is boring, but occasionally I'll actually want to do something cool just so I can blog about it later. It's gotten me out of my comfort zone in terms of activities, clothes, and photography. I really like doing outfit posts, but I need to put a photographer on retainer to shoot for me, so they're few and far between.
Describe your perfect day from start to finish:
My perfect day would start with breakfast at Snooze, the best breakfast place in Colorado. Lately I've been on a major work out kick (while my knee cooperates), so I'd do a class at Pure Barre Boulder, one of my favorite work outs. Since I'm already in Boulder, I might as well go to CU football game and of course they'll win. Let's pretend they upset a Top 25 team. It would be a chilly fall day, of course, so I'd end the day in comfy clothes, hanging out by the fire with my kittens and some hot chai or hot chocolate, watching a movie or reading a book. Obviously Christian would be there for all of it. (I think he'd even join me at Pure Barre since he's been before.)
Connect with Hannah: