Fun fact about me? I've always been incredibly interested in astrology and the like.
I enjoy comparing my traits to those of the Capricorn, and TJ's traits to those of the Gemini, and I love reading our horoscopes for the week
after the week has already been completed
, to try to make sense of whatever happened during that week. I know it could very likely be made-up mumbo jumbo, but these types of things often seem to make sense and give me clarity about our funny quirks or certain situations that have been presented to us.
I was recently introduced to
The Secret Language
and I was naturally so intrigued by the details! The Secret Language is not your Grandmother's Astrology - it's a distillation of personality traits of more than 20,000 people during a 40 year study, organized by birthday, and it's said to reveal your natural born identity. Abe Lincoln, for example, was an "Intentional Unifer" and Mother Theresa was an "Innocent Supportive Partner."
So, what am I? Well, after entering my date of birth, the site generated a report that reveals my supposed identity: A "Satisfied Self Requirement"
Say what?
"The serious individuals born on January 2 put tremendous demands on themselves. Basically because they have extremely high standards, great drive and a certain healthy degree of insecurity as to their real worth they feel that they have to prove that they can "do it." Again and again they take on killing responsibilities or force themselves to scale seemingly impossible heights, sometimes under very tight deadlines. Putting themselves under this kind of pressure seems to agree with them. January 2 people are admirably suited for creative work or self-employment which requires them setting up their own schedule and making their own plans. Rather than truly innovative, most born on January 2 are perfectionistic craftspeople who produce the best products or services they can. Although highly imaginative, they do best in solid, limited activities where their purpose is clearly delineated. Rarely if ever do they try to fudge something which they know they cannot do, nor do they try to give the impression that their work is better than it really is. On the other hand, because they are so self-critical, they may not get enough pleasure from their own accomplishments."
Umm ... well if that doesn't describe me to a T?!
The site also allows you to input your date of birth along with your significant others, and I was shocked to see how TJ's and my relationship was explained:
"The relationship occasionally exhibits an inability to settle down in one place. To be always looking for the ideal setting or job can become a way of life for this pair. Even parents in this combination may adopt a nomadic existence, although their children will surely resent constantly changing schools and losing friends. Among the partners themselves, Week of the Ruler individuals will usually dig their heels in at some point and refuse to move. They may likewise fight to free themselves from the hopes that the relationship arouses, even coming to hate it at times. Week of the Seeker people accept change more easily and may resent their partner's resistance to it. Such conflicts can tear the relationship apart though they may also make the couple sadder but wiser."
The negatives to the above are a blog post for another day, but is that freaky or what?
If you're interested in horoscopes and personality tests like I am, then you should definitely go check out the
The Secret Language
. Let me know if you read anything that resonates with or surprises you!
I was selected for this opportunity as a member of
Clever Girls Collective
and the content and opinions expressed here are all my own.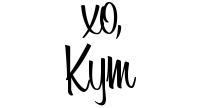 follow me on: bloglovin' // twitter // facebook // instagram // pinterest